Domaine Dominique MUGNERET - Vosne Romanée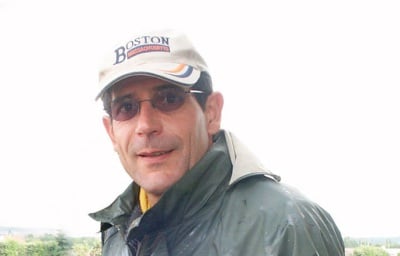 The Domaine Dominique Mugneret is located in the heart of Burgundy's Côte de Nuits in the famous village of Vosne Romanée. It is home to the famous vineyards of Romanée Conti, La Tâche and Richebourg (amongst others!) The domaine was created in 1940 and three generations have brought their "savoir faire" to the cultivation of the vines and the making of the wines. Now Dominique Mugneret represents the fourth generation.
With a vineyard area of approximately 6 hectares, the domaine produces wines from ten reputed appellations across three communes. Their vines have an average age near 50 years and yield between 28 and 38 hectolitres per hectare. Pinot Noir covers 95% of the vineyard area. Small amounts of Aligoté and Gamay are grown for their Passetoutgrain.
Buy Quality and Value Burgundy
"Vosne Romanée is the greatest Pinot Noir village on earth.....The Vosne Romanée style is for wines that are rich, austere, sensual, masculine and aristocratic. The Abbé Courtépée, writing before the French Revolution, said of Vosne Romanée, 'il n'y a pas de vins communs' (There are no common wines in the village). The same could be said today...given a successful vintage, the consumer can hardly go wrong."  Clive Coates - The Wines of Burgundy.
"The entire Côte d'Or region can be compared to a golden crown filled with precious jewels, but if one village is to be chosen as the most exotic of all its gems, then it has to be Vosne Romanée."  Robert Joseph - French Wines.

"The slopes of Vosne-Romanée were the lands given to loyal Romans by Cesar after decades of dedicated service; legendary vineyards where Pinot Noir finds its most noble expression. A short list of its residents read like a who's-who of Burgundy: Leroy. Domaine Georges Mugneret. Meo-Camuzet. Anne Gros. And well-placed among these artisans is Dominique Mugneret.

"Dominique Mugneret's style of winemaking fits seamlessly with our philosophy for great Burgundy—there is no question that what you find in each bottle is worthy of not only the noble history of Vosne but of the name Mugneret. Dominique is a relative of the sisters Mugneret, and is as equally connected to the soils and traditions of Burgundy as is all his neighbors in the great village of Vosne."   Berkeley Wine Notes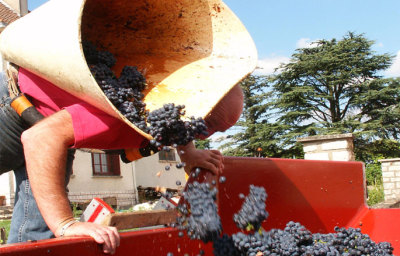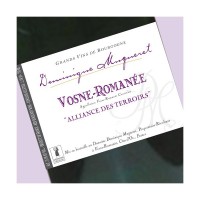 Dominique Mugneret Vosne Romanée "Alliance des Terroirs" 2012 - $82.00 per bottle
This wine is drawn from 5 separate parcels representing approximately 1.4 ha of Vosne Romanée vineyard. It possesses all of the characters one would expect of the appellation. Lifted fragrant aromas of dark cherry and blackberry. A delightful balance of elegance and rich fruit flavours with great mouthfeel and a long savoury finish.
"A little closed on the nose at first, the wine opens well with a little aeration, it has aromas of ripe red fruits surrounded with hints of dried fruits and aromatic plants. In the mouth, it delivers suppleness and unctuosity, then an increasing power, carried by a fine liveliness and firm tannins, still a little severe on the finish."   Guide Hachette des Vins 2015
"Medium/light ruby color, slightly cherry nose, light red cherry on attack & palate, bright red cherries everywhere. A medium/long finish."  Recommended - The Underground Wine Letter 06/03/14

Vintage 2012
The 2012 season in Burgundy was marked by a very extended and, as a consequence, poor flowering. Inclement weather and constant rain from April to June resulted in a lot of shot berries. As it turned out this was a positive in a number of ways. Firstly the low crop levels meant the fruit was able to be ripened to full maturity. Secondly the bunches were very loose and the berries had tough skins that allowed good air circulation and protected against the spread of disease. Finally these small berries with their thick skins contributed to a richness and texture that has elevated the vintage to one of very high quality.
There was little chaptalization in Burgundy in 2012, the phenolic maturity was excellent and the acid levels remained high. This full maturity allowed the use of a higher proportion of whole clusters in the fermentation than is normal. The resulting wines are deep in colour with the concentration and acid support of the 2010s and the refinement and elegance of the 2011s. Most winemakers agree that the vintage is one were the wines express the underlying terroir. They are very approachable young, but have the structure to age extremely well. They are classic burgundies with the only problem being the low yields. This factor, on top of the poor 2011 and followed by another low yielding year in 2013, has contributed to their scarcity and higher prices.
That, and the fact that it is recognised as one of the great burgundy vintages.